Peaky Blinders
Peaky Blinders: 10 Best Polly Episodes To Re-Watch & Remember Helen McCrory
Helen McCrory played one of the most iconic characters in Peaky Blinders. What are the best episodes for her character Polly Gray?
Peaky Blinders is still one of the most popular BBC shows out there, but it might just never be the same without Helen McCrory. There are tons of dynamic and mysterious characters, but Aunt Polly is certainly something special. With her sass, power, intelligence, and humor, Polly is one of the most lovable members of the Peaky Blinders.
For those that are going to miss this character, there are some episodes that are more about Polly and her fire. It's time to get binging these episodes to reminisce the best of McCrory and her remarkable and memorable time on the show as Polly Gray.
10.

Series 1, Episode 4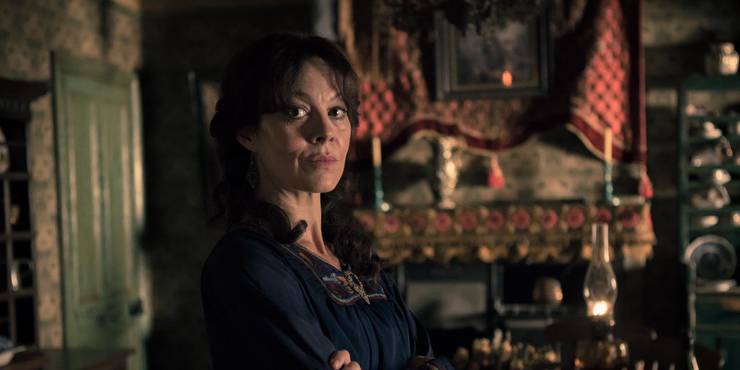 John and Esme finally tie the knot in this memorable episode of the first series, but Ada goes into labor. Thomas allows Freddie to visit his newborn son, but shortly after the visit, the police raid their house and arrest Freddie, much to the dismay and horror of Ada.
After this, Polly is furious – and is horrified at Tommy for letting him take away Ada's lover and the father of her baby. She makes a glorious entrance into the Garrison Pub, holding nothing back by yelling at Tommy. This is a bombshell episode for Polly fans.
9.

Series 1, Episode 6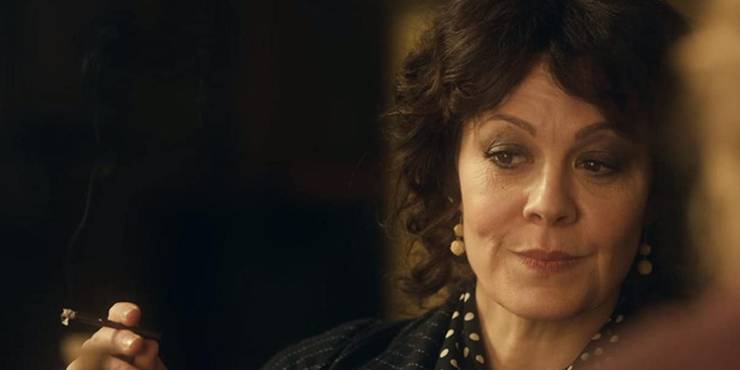 The season finale of the first series was certainly a great segue into the rest of the show. With Campbell as the main challenge, Polly uses her intelligence and finds out that Grace is working with him. She confronts her about the secret, and threatens to k.i.l.l her.
This might be the first episode where fans really started to take Polly seriously. She wasn't to be messed with, especially when it came to her family. This is a great starter episode to remember Aunt Polly.
8.

Series 2, Episode 1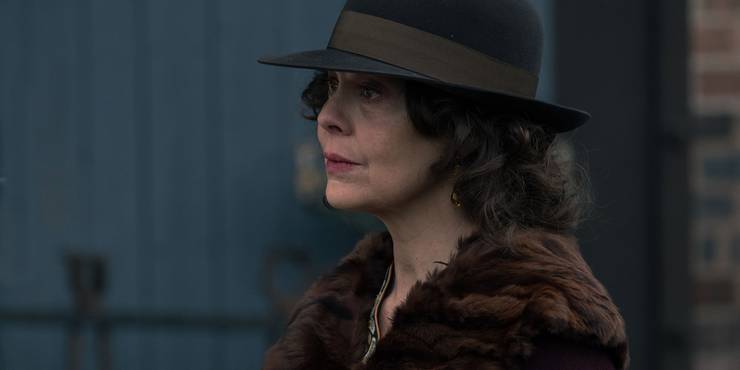 In the very next episode, Polly starts to really take her business and her family seriously. She and Esme start to have hesitations about the family business and their crossed wires with Campbell and Winston Churchill.
On a personal note, Polly visits a medium – and it's also one of the first times fans get to see a more vulnerable and soft side of Polly. She cares deeply about her kids, and this episode shows how serious she is about finding them. She even threatens to shoot Tommy when he refuses to find Michael for her.
7.

Series 2, Episode 6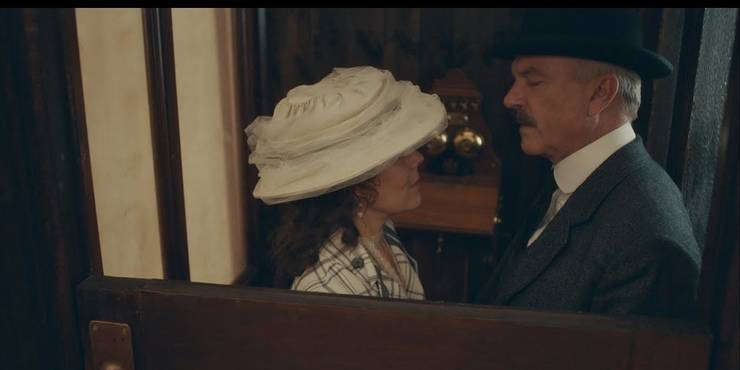 In the fifth episode of the second series, Polly is sexually assaulted by Campbell – and it's incredibly difficult for viewers to watch. In the next, though, Polly comes back stronger than ever and has no intentions of letting him get the best of her.
First, she tries to pay off her son to get him out of the family business. After being unsuccessful, Polly sets her sights on Campbell. After an intense plan at the races, Polly reigns victorious and shoots him dead. It is a moment of redemption and power for all fans of this character.
6.

Series 3, Episode 4
If there's any episode that fulfills all fans – it's the one with the women's strike. When Polly, Linda, Esme, and Lizzie walk out on the women's strike, every single viewer should have been applauding their fire and ambition.
They take what they deserve, and this group of gals is only stronger with the determination and passion that Polly brings to everything. She is certainly one feminist icon that won't let anyone take advantage of her. This is definitely a powerful Polly episode.
5.

Series 3, Episode 5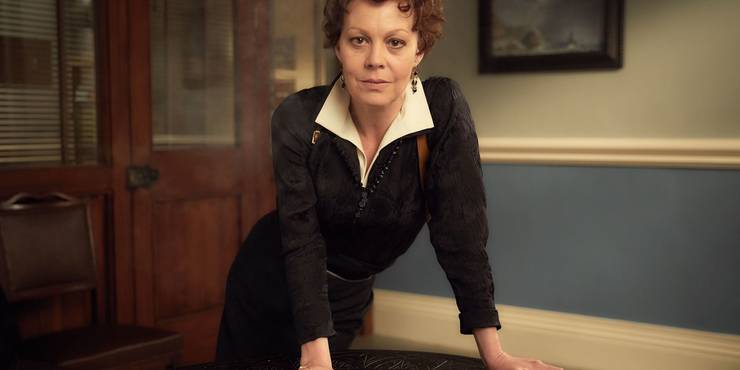 In the third series, the Russians are the dangerous roadblock between Tommy and his business plans. Tommy has a plan to assassinate the priest, and the family is deciding who will pull the trigger. Michael volunteers to be the one.
Polly, in one of her most powerful scenes on the show, threatens Tommy that she will crumble the business before she lets her son be a k.i.l.ler. For anyone loving the power and determination of Polly, this is certainly the episode to watch.
4.

Series 4, Episode 5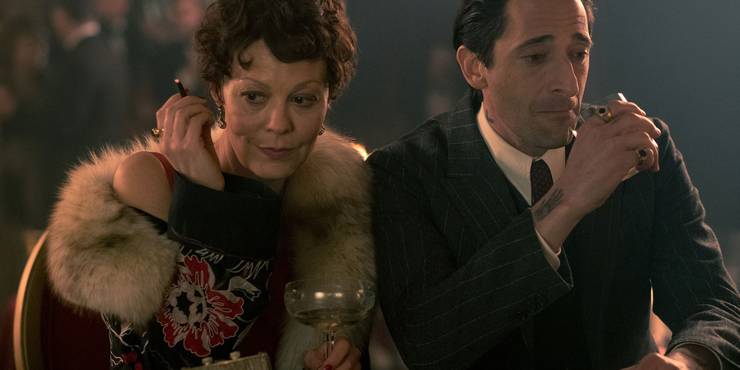 When series 4 hits the small screen, Polly and Tommy are at odds. In what appears to be Polly betraying him, Polly swindles Luca Changretta and has a drink with him. It's one of the best revelations of the intelligence and cunning nature of this character.
Watching Polly in action with Luca Changretta is riveting and brilliant. Beyond that, Polly has a memorable and stunning scene with Aberama Gold in the woods, and it's a deep dive into both of their tough characters.
3.

Series 5, Episode 6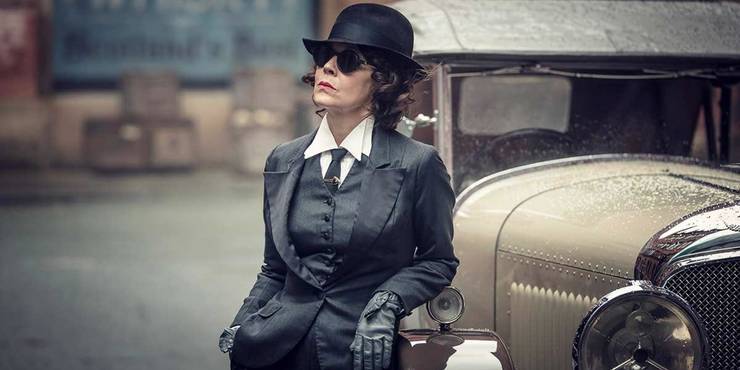 This is the episode with the fight. In a plan of Arthur's d.e.a.th, Polly and the rest of the Peaky Blinders team up for a brilliant turning of the tables of Changretta. This is one of Polly's finest strategic moments, and no fan will forget the reveal in the distillery.
After the Peaky Blinders overcome Luca Changretta, Tommy descends into a hard struggle with his inner demons. In this episode, Polly utters her famous quote, "we shake hands with the devils and we walk past them". Saying she's strong is an understatement, and she always has Tommy's back.
2.

Series 5, Episode 2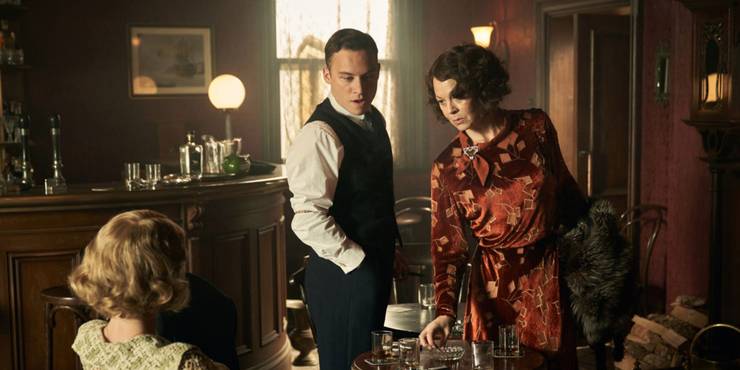 After Michael goes off the deep end in the United States while doing the family business, he finally returns home – and Arthur and Polly pick him up from the train station, with his new wife. There might not be a more iconic Polly moment than her telling her son he won't be coming home with them until he admits the truth.
She sticks to her guns and is loyal to her family, despite the costs of shaking her relationship with her son. Polly might be the toughest character on the show, and this episode proves it.
1.

Series 5, Episode 4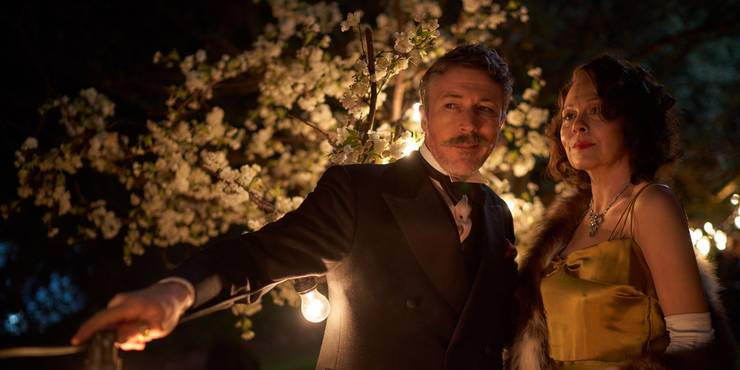 In the midst of the fifth series, Tommy is trying to secure a truce with Jimmy McCavern, and he also makes peace with Aberama Gold. For Aberama's terms, though, he offers to marry Polly. This episode is the riveting and memorable Swan Lake episode – and fans will never forget Aberama's proposal to Polly.
However, after the romance is done, Linda appears in a huge quest for revenge against Arthur. As she threatens to shoot him, Polly shoots Linda. Again, there's no crossing this character, and this episode is a great mix of her fire and heart.